About Us
The Australian Frog and Reptile Show is proudly brought to you by Wild Australia Expos.
At Wild Australia Expos we are promoting wildlife conservation and the protection of Australia's unique biodiversity.
Wild Australia Expos' management team has more than 30 years experience in the commercial display of live Australian animals.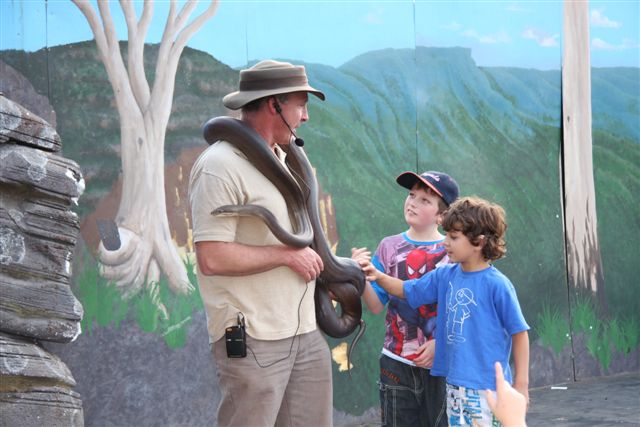 The Show Organisers:

Anthony Stimson is a Principal Animal Exhibitor at Wild Australia Expos. Anthony is responsible for all things animal related, site construction and liaison officer with the reptile industry. Anthony has been delivering live Australian animal displays to tens of thousands of children and adults each year for more than 28 years. In his daily presentations and displays, Anthony works closely with organisations such as the Australian Museum, National Parks and Wildlife, Centennial Parklands as well as numerous local councils and many hundreds of public and private schools across NSW.

Mark Harvey has been producing The Wild Australia Expo and The Frog & Reptile Show since the first one back in 2004. Mark is responsible for the behind the scenes planning & running that go into producing the show.

Tim Stimson is our legal & insurance consultant and general go to man for any issues with the show.
The Show Organisers can be contacted at:
Wild Australia Expos Pty Ltd
wildexpo@austwildlife.com.au
tel: 9487 1117
mob: 0417 455 991
PO Box 569
Turramurra NSW 2074
Anthony Stimson: anthony@wildexpo.com.au
Tim Stimson: tim@wildexpo.com.au
Mark Harvey: mark@wildexpo.com.au